Construction Consulting
After successfully negotiating and settling your insurance claim you may want to consider some of our optional services as they pertain to the construction and rebuilding of your property.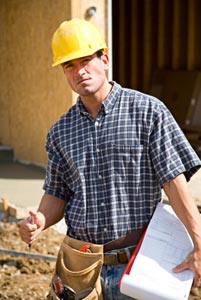 Contract Bid Analysis
Acclaim Adjustment will work with you or your management team in choosing a contractor to repair the damaged structure.
We will locate and identify 1-3 qualified, licensed and bonded general contractors who are able to perform the reconstruction.
We will furnish each contractor with our agreed scope of work with the insurance company and allow them to competitively bid the job for repair, assuring an equal and equitable bid process.
We will analyze all of the competitive repair estimates and provide you with a trade breakdown and summary of all bids. This will allow you to make an educated and informed decision as to which contractor performs your reconstruction.
Construction Management
After a contractor has been chosen through the competitive bid process, Acclaim Adjustment will maintain an active role throughout the reconstruction.
We will oversee the work performed by the contractor to ensure that it is the same scope of work as described in our settlement, with any applicable and agreed to change orders.
We will maintain a constant dialogue with the contractor in order to track the progress of the reconstruction and be able to alert you of any setbacks or deviations from the projected timeline.
We will analyze all draw requests versus work performed to ensure that you are not "paying ahead" of your job.
We will attend all meetings with the contractor and building inspectors as they relate to the building code ordinance/upgrade portion of your claim.

Compensation
Acclaim Adjustment will work on either an hourly basis or accept a contingency fee for our service.
Our hourly rate or fee percentage will be mutually agreed upon and written into our contract for these optional services.