FAQ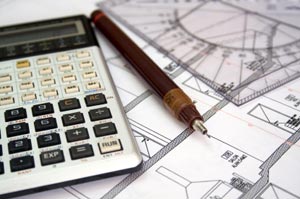 What is a public adjuster?

A public adjuster is a consultant who is licensed by the state to represent the policyholder and assist them in preparing, filing and negotiating their property damage insurance claim. Public adjusters are consumer advocates who can only represent the policyholder and can never work for an insurance company.

How can a claims consultant help me?

There are a number of ways that our professional claims consultants can help you. First, we will relieve you of the burdens of the claims process. We will manage all communications with the insurance company and their experts so that you may return to your normal daily activities. Second, we will expedite the claims process by being pro-active and understanding what is required by your insurance policy. Finally, with our experienced team of experts documenting and filing your claim we will be able to negotiate a settlement for thousands of dollars more than you could for yourself.

What is the role of the insurance company adjuster?

As a representative of the insurance company they will review, audit and adjust the documentation that you are required to submit in order to prove your loss to the insurance company. It is not the insurance company adjuster's responsibility to prove the value of your loss. As stated in your policy the burden of proof rests on you, the insured. This adjuster is paid by the insurance company to represent their interests.

Can my insurance agent help me settle my claim?

Insurance agents are usually experts in their own field - selling insurance. It would be unusual for an agent to have the specialized knowledge and staff needed to prepare complete and accurate claims. This is why the insurance carriers rely on their adjusters, and not their agents, to settle claims.

Can I negotiate and settle my own claim?

Yes you can, but it may not be in your best interest to do so. Often, property owners are not fully aware of their rights and obligations or the terms and conditions of their insurance policy and how they relate to the repair or replacement of their damaged property. You should consider whether you have the time, knowledge and expertise to negotiate against your insurance company and their experts.

Why should I engage the services of Acclaim Adjustment to obtain what is rightfully due to me?

As your exclusive representative we will protect your interests. Would you take your accountant to an IRS audit or your attorney to court with you? Then why wouldn't you want professional representation in the preparation and negotiation of your property damage claim? Retaining the services of Acclaim Adjustment is the first step in protecting your interests and ensuring a favorable settlement and a satisfactory conclusion to your claim.

When should I consider hiring a claims consultant?

Immediately after your loss! At no obligation to you, we will review your policy and inspect your loss. Don't delay because the steps you take today could have a profound effect on your insurance recovery. Don't let a disaster strike twice - call us now!

What is the fee for your services?

Acclaim Adjustment operates on a contingency fee basis. We are paid a small percentage by you, the insured, when you receive payment from the insurance company. We will never charge you any up front fees and there will be no out of pocket expenses for you. Our fee percentage will be mutually agreed upon and written into our contract for service.